NACF Market Intelligence Reports
As lead times for material availability seem to have steadied, is building cost still on the rise or have we seen the worst of it?
In the UK inflation remains stubbornly high, despite interest rates hitting their highest level since 2008 with the 12th consecutive rise since December 2021. The UK and other major European economies are expected to continue to suffer as a result, and reported growth in the sector is largely driven by inflation rather than output, with the department for Business and Trade reporting a 33.5% decrease in brick deliveries year-on-year in their May statistics, indicating not only a downturn in residential construction, but a shift to less costly and more carbon-efficient construction materials. Continued economic uncertainty may cool tender prices in the market, but underlying inflationary pressures in the market are widely predicted to have a lasting effect on future prices, even as demand reduces pressure on the labour supply.
The first quarter of 2023 has highlighted that the volatility of changes in average increases that were previously reported, seems to have steadied. What could be the cause of this?
Despite continued optimism in the construction sector overall, demand is not consistent across all sectors. The S&P Global/CIPS UK Purchasing Managers' Index for the Construction Industry came in at 51.1 in April, up from 50.7 in March, but in the same month HMRC reported that residential sales were down 18.9% year-on-year, and down 8.9% compared to pre-pandemic levels. With borrowing costs increasing and a continued squeeze on household spending, this is a trend that is expected to continue well into 2024 and beyond.
Contrasting demand across the industry may have helped smooth overall tendering demand, as supply chains adapt to the changing economic outlook and increase competition in the commercial sector.
The trades particularly impacted during Q1 2023 include:
Carpentry & Joinery (8% decrease in tender workload)
Dry Lining (8% increase in building cost)
The figures would appear to confirm these trends, with decreases tender workload contrasted against increased costs – mainly attributed to raw material price rises, driven by energy and logistics costs.
For a breakdown of each region and to see our NACF forecast for Q1 2024, please open the full Market Intelligence report.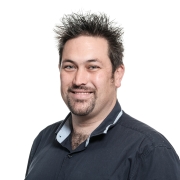 Adam Sanford
SCF representative
NACF